Illinois Society of Pediatric Dentists Research Awards
Supporting the Future
We believe our members should be rewarded for their efforts! Therefore, the ISPD grants annual awards based on member research. The research is presented at member meetings and conferences around the country, but the ISPD has first access to it. We encourage our members to look forward and find ways to improve upon patient care ! Below, you will find a brief summary of some of our past winners.
Dr. Indru Punwani Graduate Student Research Award Winners
2019 – Dr. Angelo Arce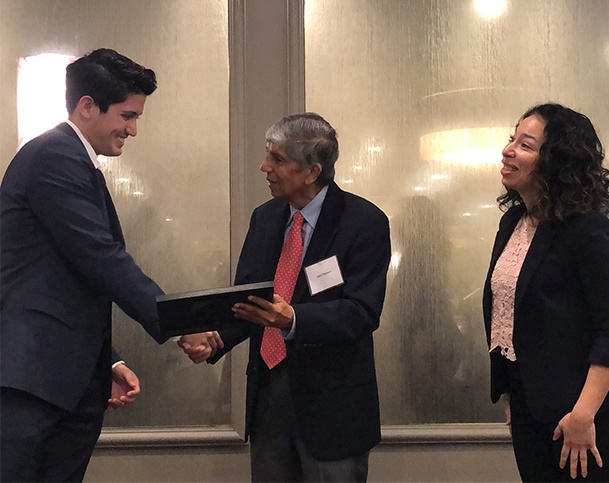 Dr. Arce's research dealt with an issue that pediatric dentists encounter every day—ensuring a child is comfortable enough to receive treatment. More specifically, it focused on the "Effectiveness of Articaine Local Infiltration vs. Lidocaine Inferior Alveolar Nerve Block for Treatment of First Permanent Molars in Pediatric Patients."
2018 – Dr. Sarah Duchaj & Dr. Risa Hurwich
Dr. Duchaj is a dentist at the Ann and Robert H. Lurie Children's Hospital of Chicago, and she completed research on the temporal effects of silver diamine fluoride. Dr. Hurwich was a pediatric dental resident at the UIC College of Dentistry, where she performed a randomized controlled trial on the parental perception of fruit juice consumption within the pediatric population.
2017 – Dr. Allison Horn & Dr. Neha Shah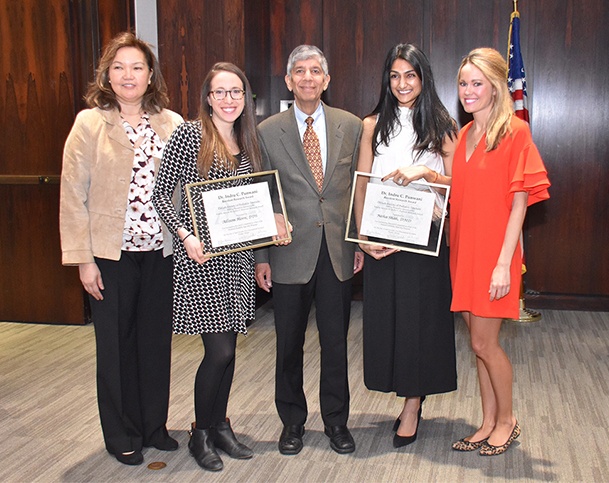 Dr. Horn's research was entitled "Comparison of Dexis CariVu Caries Detection Device to Traditional Bite Wing Radiography for Diagnosis of Interproximal Caries in Primary and Young Permanent Teeth." Dr. Shah performed the study "Bacterial Inhibition and Cytotoxicity of Silver Compound Dental Materials."
2016 – Dr. Nisha Mehta & Dr. Ben Unruh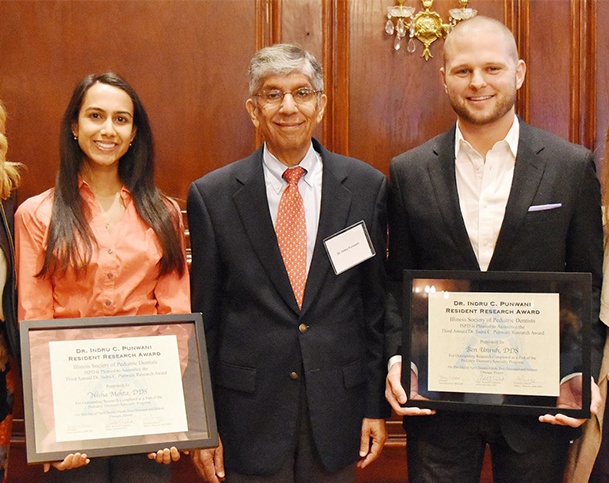 Dr. Mehta's research focused on "General Anesthesia versus Moderate Sedation: Factors Affecting Caregivers' Decisions," while Dr. Unruh looked at the "Inhibition of Autism Spectrum Disorder Associated Bacteria by Polyols."